Analytics and Consumer Science
Despite the growing availability and analysis of large data sets, there are many obstacles blocking the path to truly unlocking big data's potential. According to a study by the McKinsey Global Institute, the United States will face a shortage of 140,000 to 190,000 people with analytical expertise and 1.5 million managers and analysts with the skills to understand and make decisions based on the analysis of big data.
Analyze Corporation offers the necessary data science skills that businesses are lacking. We provide novel solutions designed for each businesses specific needs. We offer solutions for data collection, data organization, advanced analysis, data visualization, and scalability.
Data Science as a Service™ is Analyze Corporation's unique approach to providing businesses and government agencies with the most advanced and efficient big data and data science analytics. Our solutions can keep you ahead of the competition, increase your revenue, and improve your operation efficiency.
Advanced Analytics Solutions
Meeting your business needs by using the best open source tools and techniques. Some examples include:
Social Media/Social Network Analysis
Behavior Analysis Motion and Geospatial Analytics
Natural Language Processing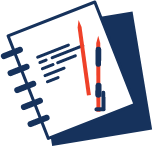 Big Data Ecosystem Support
Leveraging a variety of open source big data and analytics ecosystems. Some examples include:
Apache Hadoop
NoSQL/Hbase/Mongo/Hive
Machine Learning/Weka/Mahout
Custom Analytics in Python and R