Psychographic Segmentation for Effective Consumer Marketing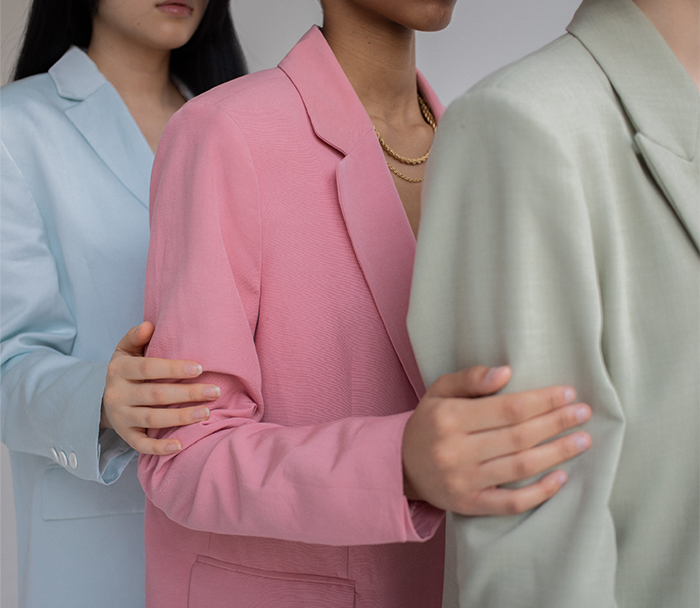 Introduction
Psychographic segmentation divides consumers into groups based on psychological and lifestyle characteristics, rather than just demographic factors like age, gender, income, etc. Marketers analyze consumers' values, attitudes, interests, behaviors, and other mental and social factors to identify segments of people with similar psychographics. For example, consumers could be segmented into groups like "experience seekers," "status seekers," or "family-oriented," based on their priorities and interests. By understanding these psychographic segments, marketers can create marketing messages and campaigns tailored to specific consumer mindsets and lifestyles.
How Psychographic Segmentation Works
Psychographic segmentation uses variables related to consumers' psychology and lifestyles of the target market. Common examples include:
Social class, which considers income, occupation, and education to indicate socioeconomic status. A company could target "upper class" or "middle class" segments.
Lifestyle, which looks at how people spend their time and money as well as their interests and values. This could include "luxury lifestyle," "health-conscious lifestyle," "tech-savvy lifestyle," and other behavioral segments.
Personality traits, such as being adventurous vs. cautious or optimistic vs. pessimistic. Segments could be based on broad personality types or specific behavioral traits.
Opinions and attitudes regarding social issues, politics, environment, technology, and other topics. Companies may want to reach segments with similar attitudes or views.
Psychographic Segmentation
Consumers are grouped into psychographic segments using research methods that capture data on the variables of interest. Surveys, interviews, and other techniques are used to gather information on lifestyle, personality, attitudes, and so on.
Statistical analysis, such as cluster analysis, is then applied to identify segments of consumers with common characteristics and patterns. The goal is to find distinct psychographic segmentation variables in the market that can be effectively targeted.
Examples of psychographic segments include:
Experience seekers: Consumers who highly value experiences such as travel, hobbies, and activities. They spend a large portion of their income on experiences rather than material goods.
Status seekers: Consumers focused on displaying wealth and social status through luxury, designer brands, and VIP access or treatment. They tend to be very brand-conscious.
Practical homebodies: Consumers who spend a lot of time at home and highly value comfort, convenience, and practicality. They may be less focused on status or experiences and more on home, family, and saving money.
Benefits of Psychographic Segmentation for Marketers
Personalized Marketing for Modern Consumers
As consumers today become more selective in their purchasing behavior, personalization and customization in marketing have become fundamental tools for brands in building stronger relationships with their customers. Psychographic segmentation has played a vital role in achieving this objective, enabling marketers to gain a deeper understanding of their consumers' motivations and interests, as well as their behaviors. Analyzing this data helps brands to create targeted messaging that connects with consumers at a personal level, making them feel seen and understood, and building trust in the brand. With the wealth of information available, brands can create campaigns that prioritize the consumer experience to provide tailored products, services, content, and promotions that align with their values and interests. By doing so, this connects brands to their customers in a psychologically meaningful way, leading to increased sales, brand loyalty and advocacy, making it easy for marketers to see why psychographic segmentation has become a significant technique for personalized marketing in today's highly competitive market.
Stand Out in a Crowded Market
The business world nowadays is crowded and highly competitive, making it difficult for brands to stand out from the competition. The good news is that psychographic segmentation provides a viable solution for savvy marketers to identify the unique motivators and interests of various consumer groups. By using this tool to study consumers deeply, businesses can develop unique marketing strategies that speak directly to the desires and needs of their target audience. Furthermore, by designing their products and services to align with customer values and interests, marketers can differentiate their brand, capture consumer attention, and generate more sales over time. This strategy of leveraging consumer insights can be decisive for brands to succeed in a crowded market, paving the way for long-lasting relationships and even greater opportunities.
Boosting Marketing Performance and ROI
Achieving high marketing performance and ROI is vital for any business aiming to succeed in today's market. Psychographic segmentation is a game-changing strategy for marketers to realize this goal. By tailoring messages to the specific motivations and interests of diverse consumer groups, marketers create campaigns that are relatable, personalized and engaging. This smooth transition from a "one-size-fits-all" to a "personalized" approach makes all the difference when it comes to return on investment. Consumers are more likely to feel seen, understood and heard, leading to greater loyalty and advocacy which directly impacts marketing performance. The higher engagement and relevance created by psychographic segmentation can also build brand reputation and drive conversions, resulting in increased sales, market share, and improved profitability. By using psychographic segmentation as a marketing tool, businesses can become more in tune with their audience's needs and values, enabling them to create better content, build more successful campaigns, and ultimately improve their bottom line. For these reasons, it is evident why psychographic segmentation is crucial to successfully compete in today's market where thriving performance and positive ROI are essential for growth.
Psychographic Segmentation Examples
Psychographic segmentation has undoubtedly played an essential role in creating captivating marketing campaigns, drawing new customers and retaining the loyalty of existing ones. From Coca-Cola's "Share a Coke With" campaign to Apple's iconic "Think Different" ads, psychographic segmentation has been a driving force behind some of the most successful marketing campaigns in history. By focusing on the unique motivations and interests of their target audience, these brands were able to build strong connections with consumers and drive long-term loyalty. With psychographic segmentation, marketers can achieve similar success, leveraging consumer insights to build more effective and engaging marketing campaigns.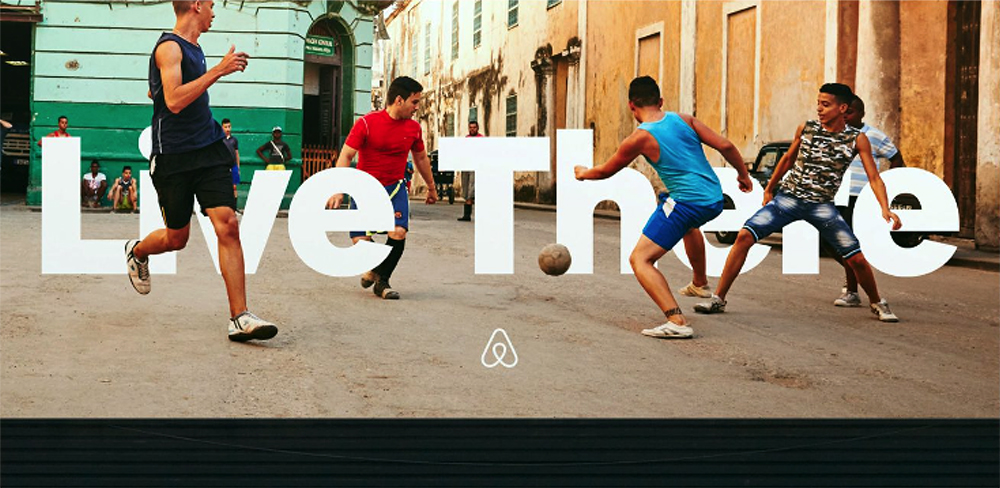 Another prime example of a campaign driven by psychographic segmentation is Airbnb's "Live There" campaign, which sought to connect the brand with the lifestyle values of their millennial audience. Airbnb's positioning went beyond hotel booking to offer a sense of community, promoting an experience that empowered individuals to live more authentic lives. As a result of this strategy, Airbnb achieved outstanding success with their largest monthly booking numbers to date, demonstrating how psychographic segmentation can create a more profound connection between brands and their consumers.
Similarly, the Nike campaign "Find Your Greatness" was designed to inspire every person to find their own potential, focusing on the theme of self-discovery and celebrating individual journeys towards greatness, leading to world-renowned success for the brand. These examples illustrate how psychographic segmentation has been a crucial factor in driving successful campaigns and creating engaging content that resonates with the audience's unique values and interests. Overall, using psychographic segmentation can help brands to create personal connections with their customers, build loyalty and trust, ultimately leading to better marketing performance and increased ROI.
Challenges and Limitations of Psychographic Segmentation
Difficult and time-consuming to gather in-depth psychographic data on consumers
Psychographic segmentation is a powerful tool for businesses to understand their consumers on a deeper level, but it can also be challenging to gather in-depth data on their psychographics. Surveys and interviews can help uncover consumers' values, interests, and opinions, but they require significant time and resources to conduct. This can be especially challenging for small businesses with limited budgets. Without careful data collection, businesses run the risk of creating inaccurate consumer segments that do not accurately reflect the varying psychographics of their customers.
Consumers can be complex and hard to categorize into neat segments
Consumers are complex beings with diverse backgrounds, beliefs, and values, making it difficult to categorize them into neat segments. While psychographic segmentation helps businesses understand their customers on a deeper level, it presents limitations because it cannot capture the full complexity of the human experience. Proposed segments may not sufficiently represent the consumer population and may not account for existing variance or similarities within groups. As a result, businesses risk oversimplifying their consumers and missing out on valuable opportunities to tailor their marketing and outreach.
Segments can change as consumer attitudes and behaviors evolve over time
Consumer segments are not static and may change as attitudes, beliefs, and behaviors evolve over time. Segmentation strategies must be nimble to adapt to changing consumer behaviors and preferences to remain relevant. It is essential to regularly update psychographic data to identify changes in consumer behavior and adjust marketing strategies accordingly. By consistently collecting and analyzing psychographic data, businesses can maintain a competitive edge in ever-changing markets.
Risk of stereotyping or making assumptions about groups of consumers
Psychographic segmentation can be risky when businesses are not careful in categorizing consumers. Stereotyping and making assumptions about groups of consumers based on limited data can lead to inaccurate segments and exclude important customer groups with diverse perspectives and viewpoints. This can result in lost opportunity for potential sales, leaving customers feeling distanced from the brand, and reputational risks for the business. It is crucial to practice a data-driven approach to psychographic segmentation that aims to break down stereotypes and assumptions and fosters a better understanding of the unique perspectives and contexts of individual customers.
Conclusion
Psychographic segmentation is an essential tool in marketing, as it allows businesses to gain a better understanding of their customers and target them more effectively. This type of segmentation is based on the psychological characteristics and interests of consumers, rather than demographic or geographic data. By gaining insights into their customers' values and preferences, businesses can create more personalized marketing campaigns and more effectively target their desired audience. Additionally, this type of behavioral segmentation can help to foster better relationships between businesses and customers by breaking down stereotypes and assumptions and fostering a better understanding of the unique perspectives and contexts of individual customers. Despite its challenges, psychographic segmentation provides a powerful way for marketers to understand their target audience on a deeper level and develop more compelling market segmentation strategies.
Analyze360 is a budget-friendly, self-service tool where price, resources, and expertise are no longer obstacles to success
Our psychographic segmentation capabilities offer you unprecedented insight into your target audience, allowing you to craft highly personalized campaigns that speak directly to their needs and interests. Plus, our powerful analytics engine helps to identify trends and key drivers of customer behavior so you can make informed decisions about how best to reach your customers. With Analyze360, you don't have to worry about expensive market research or guesswork. We provide data-driven, actionable insights that allow you to make well-informed decisions quickly and easily. And, since our tool is cloud-based and easy to set up, you can start using it immediately. With Analyze360, marketers can take control of their data and use it to drive informed decisions that will lead to increased sales, higher customer engagement, and improved ROI. Thanks to the powerful features of Analyze360, marketers can uncover the key insights that will help them stay ahead of the competition.