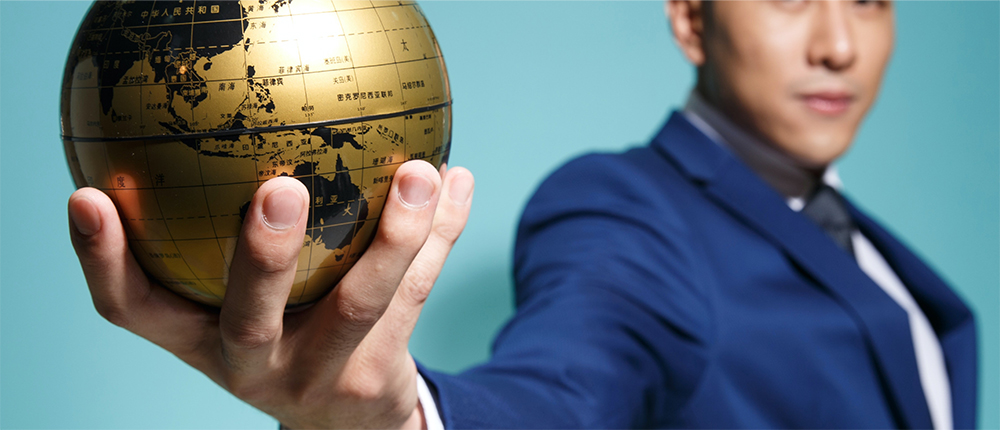 Geographic Segmentation in Global Marketing Campaigns
Introduction
Geographic segmentation is a market segmentation strategy where a global market is divided into smaller sub-groups based on geographic location. This division allows companies to tailor their products and marketing plans to specific regions, considering factors such as culture, language, and consumer behavior. The importance of geographic segmentation lies in the fact that it enables companies to create focused and effective marketing strategies that are more likely to resonate with consumers in different locations. By understanding the nuances of regional markets, companies can better position themselves and their products to maximize success in their global marketing campaigns.
Benefits of Geographic Segmentation
Allows for Targeted Marketing Efforts
Geographic segmentation as a marketing strategy allows businesses to focus on specific areas or regions where their target audience resides. By doing so, they can create targeted campaigns and promotions that are tailored to the needs and preferences of their target audience. This leads to higher engagement rates and conversions as customers feel that the company is speaking directly to them. Additionally, these targeted efforts can also help businesses save on marketing costs by avoiding expensive blanket campaigns that may not be as effective.
Better Understanding of Local Markets
Geographic segmentation provides businesses with a better understanding of local markets, both rural and urban. This includes knowing the specific culture and values of the area and how that translates into consumer behavior. By having this understanding, businesses can develop products and services that better meet the needs of their local customers. They can also better optimize their sales and distribution strategies to ensure they are reaching the right customers in the right places.
Increased Effectiveness of Marketing Campaigns
Geographic segmentation also leads to increased effectiveness of marketing efforts. By focusing on specific segments of its target market, businesses can craft campaigns that resonate with customers on a deeper level, creating more meaningful connections. This can also lead to increased customer loyalty as customers feel that the company truly understands their needs. Additionally, businesses can better measure the success of their campaigns by tracking metrics like engagement rates and conversion rates in specific geographic areas. This data can then be used to optimize campaigns and continually improve results.
Drawbacks of Geographic Segmentation
Limits Potential Market Reach
One of the biggest drawbacks of geographic segmentation as a marketing strategy is that it limits a business's potential market reach. By targeting a specific population or region, businesses risk alienating potential customers outside of that region. This can be especially problematic for businesses with products and services that aren't confined to a specific urban or rural geographic area. Focusing solely on one region can also stifle growth potential and prevent a business from tapping into new markets.
Inconsistent Marketing Message Across Different Regions
Another drawback of geographic segmentation is that it can result in an inconsistent marketing message across different regions. Cultural differences, language barriers, and other factors can all impact the effectiveness of marketing messages across different regions. As a result, businesses may find it challenging to create a cohesive brand image across all geographic boundaries, which can ultimately lead to consumer confusion and a less effective marketing campaign overall.
Increased Costs of Production and Distribution
Finally, geographic segmentation can result in increased costs of production and distribution. When a business focuses its marketing solely on a single geographical region, it may need to adjust its production processes and distribution channels to cater to that region. Changes to the supply chain can result in increased costs for the business and ultimately lead to higher prices for customers. Additionally, shipping and distribution costs can also increase when a business is trying to reach customers in multiple locations across the globe.
Case Studies on the Use of Geographic Segmentation in Global Marketing Campaigns
Examples of Successful Campaigns Using Geographic Segmentation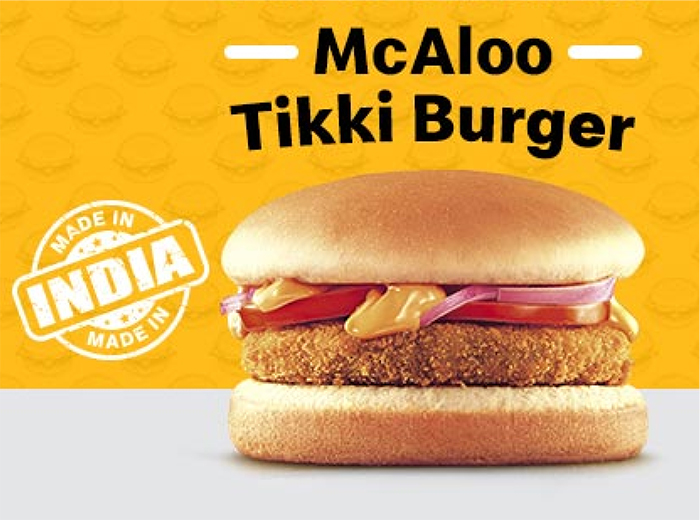 One great example of using geographic segmentation in a global marketing campaign is McDonald's. The fast-food giant uses a "global" approach, localizing their menus and promotions to cater to the tastes and preferences of each country. For example, in India, McDonald's offers McAloo Tikki burgers, which are made with a vegetarian patty, as beef is not commonly consumed there. In addition, McDonald's creates different products and campaigns for different regions based on local culture and traditions. This approach has been highly successful for the company, resulting in increased sales and brand loyalty worldwide.
Another successful campaign using geographic segmentation is Nike's "Find Your Greatness" campaign. This campaign focused on inspiring individuals to reach their potential by showcasing ordinary people achieving extraordinary feats in their local communities. Nike personalized the campaign to each region by featuring individuals from that specific area, such as a young girl playing soccer in London or a man jogging in the streets of São Paulo. This campaign was successful in connecting with audiences on a deep level, inspiring them to push themselves to greatness and resulting in increased brand engagement and sales.
Examples of Unsuccessful Campaigns Using Geographic Segmentation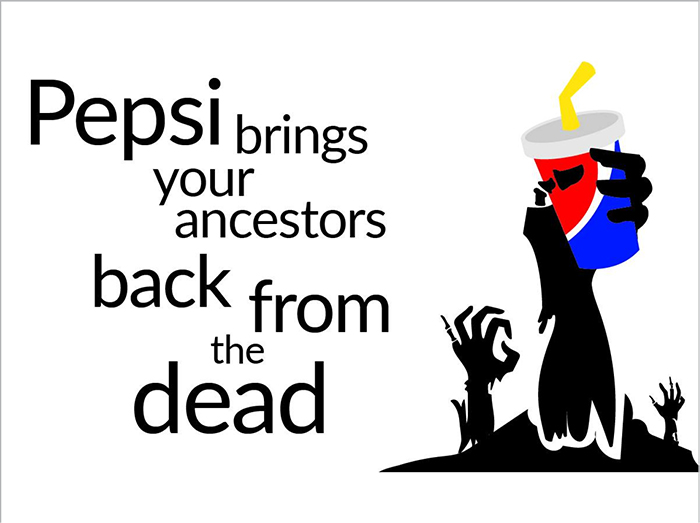 Unfortunately, some global marketing efforts have failed when using geographic segmentation. One example is Pepsi's campaign in China, where the brand used the slogan "Come Alive with Pepsi" which was translated into Mandarin as "Pepsi brings your ancestors back from the grave." This was a major cultural misstep as the concept of ancestors is considered sacred in Chinese culture and the slogan was seen as offensive and insensitive. This mistake resulted in public backlash and a decline in sales for Pepsi in China.
Another unsuccessful campaign was KFC's attempt to launch its "Finger Lickin' Good" campaign in Japan. The campaign featured a slogan that was translated into Japanese as "Eat your fingers off," which was not well-received by the Japanese market. It was seen as inappropriate and rude, leading to negative publicity and a significant decrease in sales for the fast-food chain. This campaign failed due to a lack of cultural sensitivity, highlighting the importance of thorough market research and understanding cultural nuances when implementing geographic segmentation strategies.
Strategies for Successful Use of Geographic Segmentation in Global Marketing Campaigns
Conducting Market Research and Analysis
One of the most important strategies for the successful use of geographic segmentation is to conduct thorough market research and analysis. This involves identifying customer needs, preferences, and behavior in each region or country. It also includes examining the competition and understanding market trends in each region. By conducting this research and analysis, marketing teams can create more targeted and effective campaigns that resonate with customers in each geographic segment. Without this critical step, marketing efforts may miss the mark and fail to generate the desired results.
Developing Consistent Branding Across Different Regions
Another key strategy for the successful use of geographic segmentation involves developing consistent branding across different regions. This means maintaining a consistent visual identity, messaging, and tone across all marketing channels, while tailoring the content to local audiences. Consistent branding helps to build brand recognition and trust in each geographic segment, while also enabling the company to maintain its core values and messaging. By developing a strong brand identity that resonates with customers across different regions, companies can establish themselves as a global player and gain a competitive advantage.
Incorporating Cultural Sensitivity and Understanding in Marketing Messaging
The third strategy for the successful use of geographic segmentation is incorporating cultural sensitivity and understanding in marketing messaging. This involves understanding the cultural norms, values, and beliefs of each geographic segment and tailoring the messaging accordingly. What may work in one culture or region may not resonate with customers in another. By taking the time to understand and incorporate cultural sensitivity in marketing messaging, companies can build stronger and more meaningful connections with customers. This action can help to avoid cultural missteps that could damage the brand's reputation, while also generating better results in terms of engagement and conversions.
Conclusion
Summary of the Benefits and Drawbacks of Geographic Segmentation in Global Marketing Campaigns
Geographic segmentation is a marketing strategy that divides a market into separate groups based on geographic location. It has many benefits including the ability to tailor marketing messages to specific regions, improved efficiency in product distribution, and a better understanding of different customer needs and preferences. However, there are also drawbacks to geographic segmentation such as the risk of overlooking customer similarities across regions, higher costs associated with maintaining localized marketing initiatives, and potential limitations on product appeal due to regional cultural differences. Overall, geographic segmentation can be a highly effective approach when utilized strategically and with an in-depth understanding of the complexities of the global market.
Emphasis on the Importance of Careful Consideration and Strategic Planning in Implementing Geographic Segmentation Strategies
When it comes to implementing a geographic segmentation plan, careful consideration and strategic planning are paramount. Without a clear understanding of the market and its unique characteristics, companies run the risk of creating misguided marketing initiatives that can ultimately hurt their bottom line. It's important to conduct extensive research on the various regions in which a company hopes to operate, considering factors such as cultural differences, economic conditions, and local market trends. Once a company has a deep understanding of the market, it can begin creating a tailored strategy that considers the unique characteristics of each region. By investing the time and resources needed to carefully plan and execute a geographic segmentation strategy, companies can increase their chances of success in global markets and establish themselves as leaders in their respective industries.
Analyze360 is a budget-friendly, self-service tool where price, resources, and expertise are no longer obstacles to geographic segmentation for marketing campaigns.
Analyze360 offers marketers a comprehensive suite of tools designed to provide detailed customer insights and industry data. With customized audiences based on geographic, demographic, psychographic, and behavioral segmentation, targeted campaigns can be created to maximize ROI, eliminating expensive market research and guesswork. The Analyze360 geographic data is particularly useful, as it enables marketers to segment by state, county, metro area, zip code, and even neighborhood and census block. This data also supports advanced geospatial analytics like retail site visitation, ingress/egress, and drive times, providing data-driven, actionable insights to make informed decisions quickly and easily. Analyze360's cloud-based tool is easy to set up, providing immediate access to your data. By taking control of your data with Analyze360, you can drive informed decisions resulting in increased sales, customer engagement, and improved ROI. Uncover the key insights that will help you stay ahead of the competition with the powerful features of Analyze360.