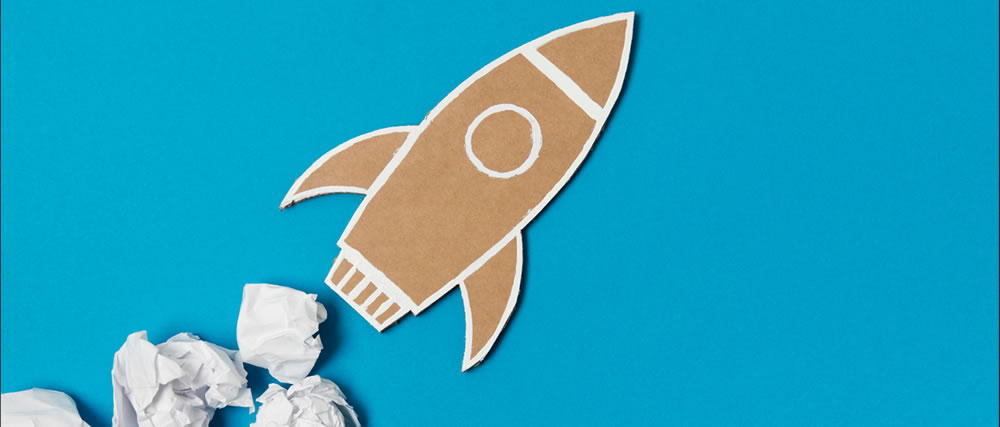 Boost B2C Lead Generation with Target Market Insights
Introduction
Generating leads is vital for business growth, fostering relationships, and increasing sales. Success hinges on understanding your target audience, as quality leads can't be generated without knowing who to reach. A clear comprehension of your target market enables effective resource allocation, tailored messaging, and maximized conversions, ultimately boosting revenue. Lead generation entails identifying and nurturing potential customers to convert them into paying clients. This article will discuss the importance of knowing your target market for successful lead generation, and provide tips for gathering and leveraging target market insights.
Benefits of Knowing Your Target Market for Lead Generation
Knowing your target market is essential for successful lead generation. It allows businesses to create more relevant and engaging messaging, develop a deeper understanding of their pain points and needs, improve lead qualification, increase conversion rates, and build stronger relationships with their customers. By identifying the characteristics of your target market, you can create more effective marketing campaigns that resonate with your audience and drive growth and revenue for your business.
Improved Messaging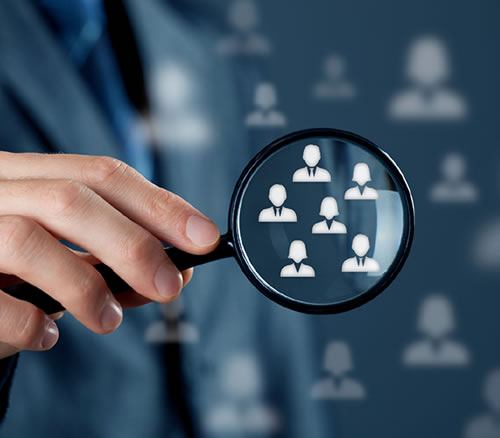 Understanding your target market is crucial for crafting compelling messages that resonate with your audience and drive higher-quality leads. To achieve this, adopt the language, tone, and style that best appeals to your target market, making it easier for potential customers to connect with your brand and product. For example, a casual tone with humor may work for young professionals, while a professional tone emphasizing reliability and expertise would appeal to older, more traditional consumers.
Visual elements like colors, images, and design also play a significant role in appealing to your target market. A brand targeting environmentally-conscious consumers might use earthy tones and nature-inspired imagery, while a tech company may opt for sleek, minimalist designs to showcase innovation. Integrating popular culture references, trending topics, and industry-specific jargon can create a sense of belonging, making your audience feel more at ease and receptive to your messaging.
By thoroughly researching and understanding your target market, you can develop targeted messaging that captures attention and addresses unique needs and desires. This tailored approach leads to increased engagement, stronger brand connections, and ultimately, a boost in your bottom line.
Better Understanding of Pain Points and Needs
Understanding your target market's pain points and needs is crucial for identifying opportunities and creating relevant solutions that resonate with them. By analyzing their behavior, feedback, and preferences, businesses can gain a deeper understanding of the challenges they face and the desires they seek to fulfill. This information can be strategically used to develop products and services catering to these specific needs, resulting in increased customer loyalty and satisfaction. Engaging with the target market through various channels such as social media, online forums, and customer surveys enables companies to stay informed about emerging trends and shifting preferences, allowing them to adapt their offerings accordingly.
For example, a company targeting busy professionals struggling to find time for meal planning and preparation might develop a product or service offering ready-made, nutritious meals delivered to their door or create an easy-to-use meal-planning app. This solution addresses customers' pain points and establishes the company as a valuable resource in their lives. Understanding the target market's needs also allows businesses to craft targeted marketing campaigns that effectively communicate the value of their offerings, creating compelling messages that resonate on an emotional level and drive sales.
Comprehending your target market's pain points and needs is vital for unlocking growth opportunities and fostering customer loyalty. By diligently analyzing their behavior, feedback, and preferences, businesses can create tailored solutions that genuinely improve their customers' lives, ultimately leading to long-term success and satisfaction.
More Effective Lead Qualification
Identifying and qualifying leads can be a time-consuming and resource-intensive task, but having a clear understanding of your target market significantly streamlines this process and enhances its effectiveness. By focusing on leads that align with your target market's characteristics, businesses can prioritize those with the highest potential for conversion into paying customers, increasing sales efficiency and improving lead quality. For example, a software company specializing in project management tools for small businesses should target entrepreneurs and small business owners facing challenges in managing projects and team collaboration, tailoring marketing messages to address their unique pain points.
Businesses can leverage various tools and techniques to refine their lead qualification process, such as implementing lead scoring systems that assign values to leads based on their likelihood to convert. Factors in lead scoring may include demographic information, online behavior, and engagement with marketing content, allowing businesses to easily identify high-priority leads and allocate resources accordingly. Additionally, employing a multi-channel approach that combines both inbound and outbound marketing strategies, such as content marketing, social media, email campaigns, targeted advertising, cold calling, networking events, and trade shows, enables businesses to engage leads across multiple touchpoints and better gauge their interest and readiness to purchase.
Understanding your target market is crucial for optimizing the lead identification and qualification process. Focusing on leads that exhibit the characteristics of your target market ensures that sales efforts are directed toward the most promising prospects. Employing a combination of data-driven strategies and multi-channel marketing efforts will further enhance your ability to identify and qualify the most promising leads within your target market.
Higher Conversion Rates
Tailoring your messaging and marketing campaigns to suit the preferences of your target market can significantly enhance your conversion rates. By crafting content that is not only relevant but also highly engaging for your specific audience, you stand a better chance of transforming leads into loyal, paying customers. This approach leads to a more streamlined and cost-effective lead generation strategy, ultimately fueling growth and boosting revenue for your business.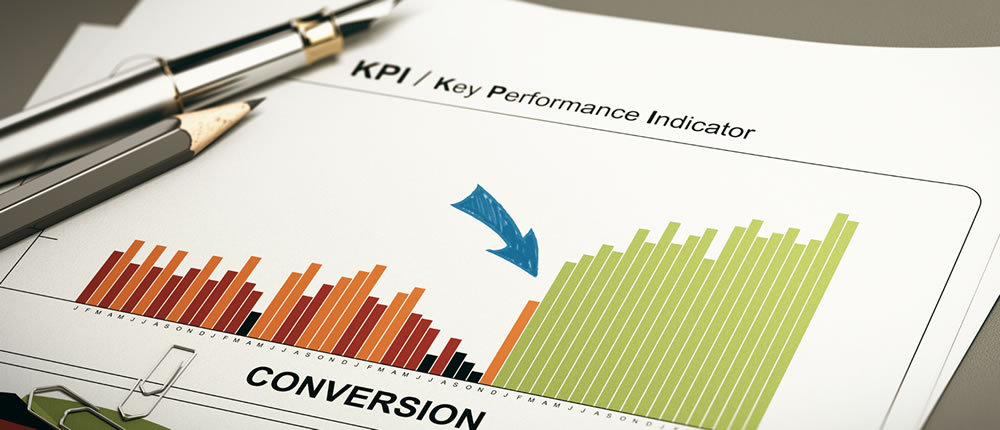 For example, imagine you run a fitness business targeting busy professionals who struggle to find time for exercise. By conducting thorough research on this specific demographic, you can identify their pain points, preferences, and habits. Armed with this knowledge, you can then create tailored marketing campaigns that resonate with their needs and desires. This might involve producing informative blog posts on quick workout routines, sharing motivational stories of other busy professionals who have successfully incorporated fitness into their lives, or offering time-saving exercise programs through an app or online platform.
By addressing the unique concerns and preferences of your target market, your marketing efforts become more focused and effective. This, in turn, leads to improved conversion rates as potential customers feel that your offerings directly cater to their needs. As a result, you'll likely experience increased customer satisfaction, stronger brand loyalty, and ultimately, higher profits for your business.
Increased Customer Loyalty
Understanding and identifying your target market is crucial for business success, as it enables you to effectively engage with valuable customers by tailoring your products, services, and marketing efforts to their preferences, needs, and pain points. This fosters increased customer loyalty, repeat business, and positive word-of-mouth marketing, contributing to business growth and sustainability. For instance, a boutique fitness studio can cater to its target audience of young professionals by introducing innovative class formats, flexible scheduling options, and building a strong online presence through social media platforms.
By aligning your offerings with the specific needs and expectations of your target market, you create a strong brand identity that sets you apart from competitors. This targeted approach not only encourages existing customers to keep coming back but also helps attract new leads and customers who share similar interests and values. In essence, knowing your target market is vital for the ongoing success of your business, empowering you to develop stronger relationships with your most valuable customers and ultimately attracting new leads and customers to help your business thrive.
Companies that Excel in Understanding Their Target Market
The following companies have excelled at understanding their target market's needs and preferences and have developed marketing strategies that resonate with their audiences, resulting in strong brand loyalty and continued success.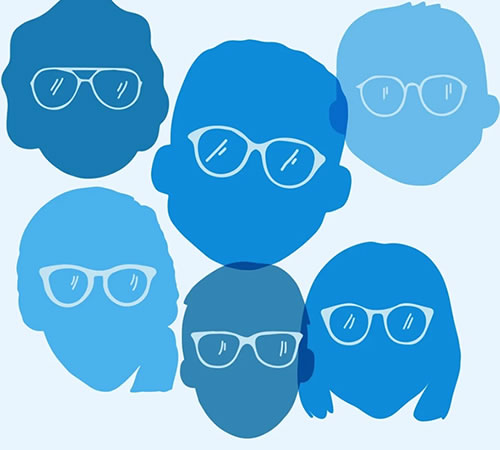 Warby Parker: Warby Parker is an eyewear company that targets young professionals and millennials who want stylish, affordable glasses. They disrupted the traditional eyewear industry with their direct-to-consumer business model and home try-on program, making it easy for customers to find the perfect pair without visiting a physical store. Warby Parker's marketing efforts focus on social media, influencer partnerships, and philanthropy, which resonate with their target audience.
Glossier: Glossier is a beauty brand that caters to millennials and Gen Z consumers looking for simple, effective skincare and makeup products. They have built a strong community around their brand by leveraging social media, user-generated content, and influencer collaborations. Glossier's product line is designed to empower customers to embrace their natural beauty, which resonates with their target audience's values and preferences.
Away: Away is a luggage company targeting modern travelers who value design, functionality, and convenience. They offer high-quality, minimalist luggage with smart features like built-in chargers and organizational compartments. Away's marketing efforts focus on storytelling, user-generated content, and influencer partnerships, which help them connect with their target audience and create a sense of aspiration around their products.
Bonobos: Bonobos is a men's clothing brand that focuses on offering better-fitting, stylish clothes for men. They identified a gap in the market for well-fitting pants and expanded their product line to include other wardrobe essentials. Bonobos' marketing strategy includes using relatable models, showcasing real customer stories, and emphasizing their commitment to exceptional customer service, all of which appeal to their target market.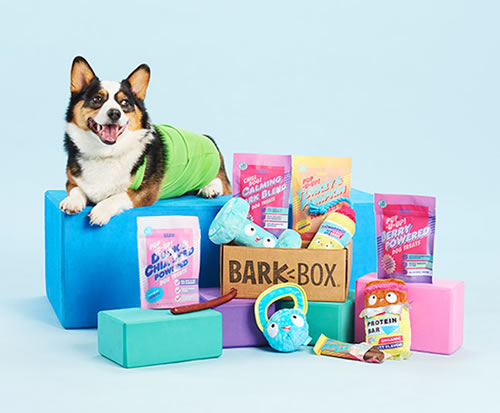 BarkBox: BarkBox is a subscription box service for dog owners, providing monthly deliveries of toys, treats, and grooming products. They excel at understanding the needs and preferences of dog owners who want to pamper and entertain their pets. BarkBox's marketing efforts focus on social media, user-generated content, and partnerships with pet influencers, which help them connect with their target audience and showcase the value of their subscription service.
How to Identify Your Target Market
Determining your target audience, carrying out comprehensive market research, scrutinizing your competition, obtaining customer insights, and employing data analysis instruments are all vital elements in ensuring the success of any enterprise. Gaining a deep understanding of customer behavior, requirements, and inclinations enables businesses to craft powerful marketing strategies that set them apart from their rivals. Through the utilization of diverse methods to identify and comprehend their target audience, companies can augment the customer experience, bolster customer loyalty, and ultimately boost their revenue.
Market Research Techniques
Market research is a vital tool for identifying the needs and preferences of your target market. There are two types of market research: primary and secondary research. Primary research involves collecting data directly from the source by conducting surveys, focus groups, and interviews. Secondary research involves analyzing existing data from various sources such as government agencies, industry associations, and market research firms. Market research can help businesses understand customer behavior, market trends, and competitor strategies.
Competitor Analysis
Analyzing your competitors is crucial for understanding the competitive landscape of your industry. Competitor analysis involves identifying your major competitors, their strengths, weaknesses, opportunities, and threats. This information can help you develop effective marketing strategies and differentiate yourself from your competitors. Competitive analysis can be done through various methods such as SWOT analysis, benchmarking, and market share analysis.
Customer Feedback and Surveys
Customer feedback is a valuable source of information for businesses. It can help you understand what your customers like or dislike about your products or services. Conducting customer surveys is an effective way to gather feedback. Surveys can be conducted in various ways such as online surveys, phone surveys, and in-person surveys. Customer feedback can help businesses improve their products or services, enhance customer experience, and increase customer loyalty.
Data Analysis and Segmentation
Data analysis is crucial for understanding customer behavior and preferences. Businesses can use data analysis tools such as Google Analytics to track website traffic and customer behavior. Data analysis can help businesses identify patterns and trends in customer behavior, which can be used for effective segmentation. Segmentation involves dividing your target market into smaller groups based on common characteristics such as demographics, psychographics, and behavior. This information can help businesses develop targeted marketing strategies for each segment.
Using Analyze360 to Gather Target Market Insights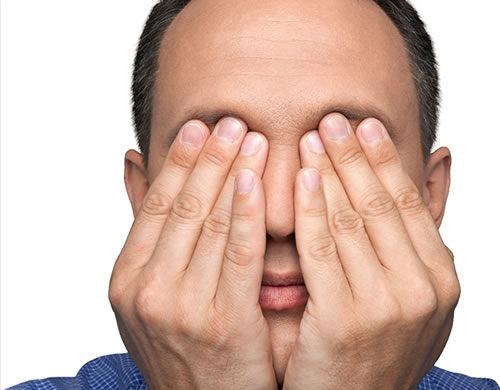 Many companies are confident in their understanding of their target market, often relying on a restricted range of data to form their conclusions. This limited perspective can be compared to the well-known parable of blind individuals encountering an elephant, where each person touches only a single aspect of the enormous creature. In doing so, they fail to grasp the entirety of the elephant's true nature and form incomplete or distorted impressions. Similarly, companies that rely solely on narrow data sets risk developing an inadequate or misguided understanding of their customer base, which could ultimately hinder their marketing efforts and overall success.
Analyze360 utilizes AI and data analytics to excel in offering businesses a comprehensive understanding of their target market by consolidating data from various sources. Incorporating real-time transactional, behavioral, demographic, and psychographic data sets, it presents an intuitive and all-encompassing view of your audience. This enables businesses to identify a broader range of customer behaviors and characteristics, resulting in more accurate segmentation and highly effective campaigns. Furthermore, Analyze360 offers an easy-to-use graphical interface for data analysis, allowing businesses to swiftly recognize behavioral patterns and develop tailored marketing strategies for each target segment. In essence, Analyze360 is the ultimate solution for gaining an in-depth insight into your target market and formulating a more impactful marketing strategy.